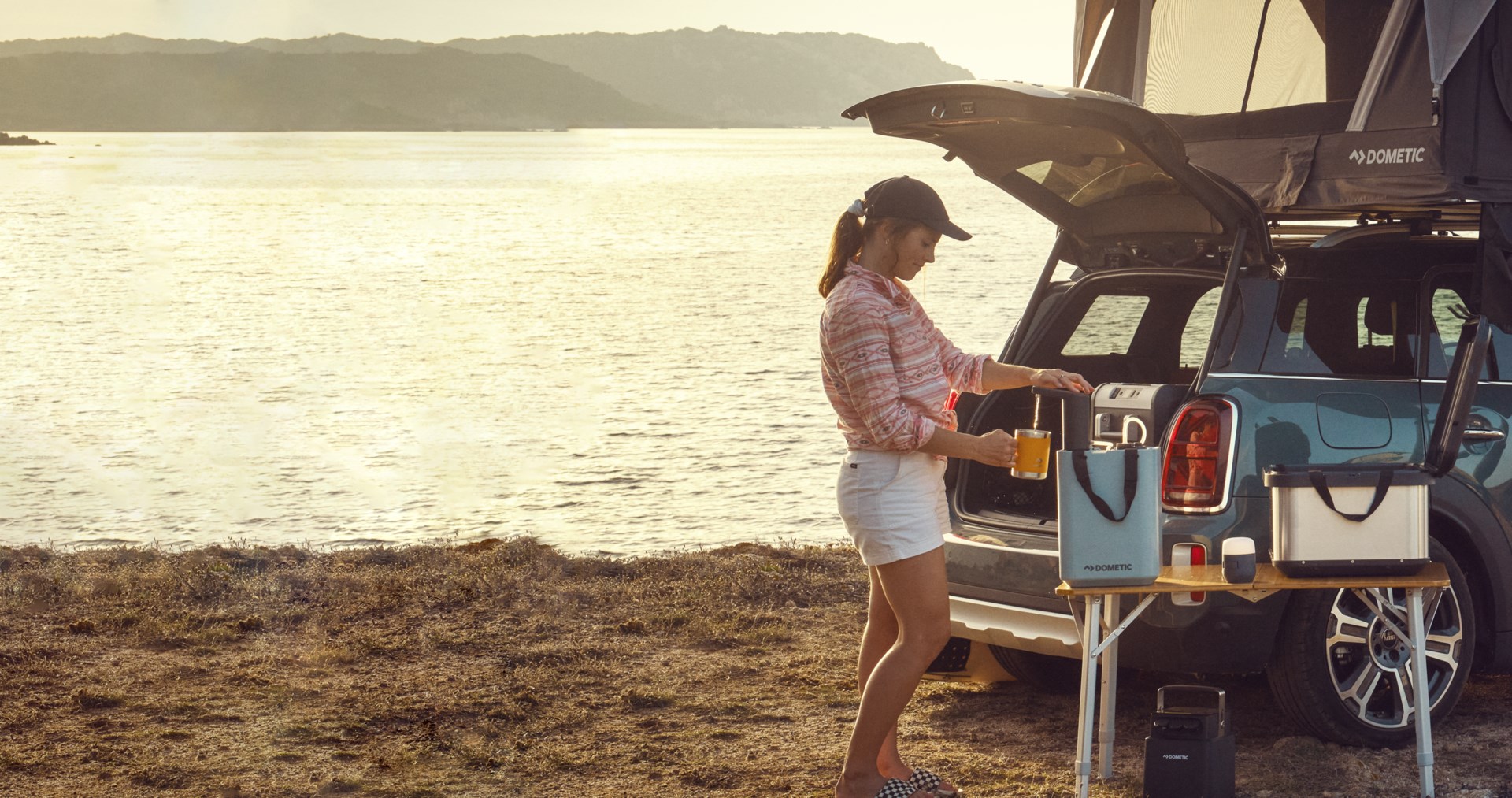 Running water on the GO
The only off-grid water solution you'll ever need
Shop Hydration
Dometic GO Water Jug and Faucet
Water anywhere you need it
Water is one essential you always need when heading outdoors, and you'll likely use more than you expect. Enter our Hydration Water Jug & Faucet duo. The Water Jug's volume-maximizing design lets you carry 11 liters of water — and you can fit two jugs in the size of a 20L jerry can. Designed to be easy to carry, fill, dispense, and clean, the jug has two openings that let you reach inside to scrub out the insides between uses, to ensure the safety of your water supply.
"This system made it into our "Best in Show" roundup from Overland Expo West this year. It impressed us so much; we've decided it was also worthy of the Gear of the Year list."
Birk Söödi & Steve Schwennsen, Design Engineers
"Designing the Hydration Kit was a journey that pushed the limits of innovation. Our goal was to create a sleek appearance for both the jug and the faucet while optimizing their form and function. As a result, we achieved a modern aesthetic with a user-friendly interface. Being the first of its kind in the market, we are proud that it has become a favorite among serious outdoor enthusiasts."
"Cooking well after a day outdoors is really important. The water faucet allows me to cook and clean, with control over the flow of the water, helping me to be efficient and not waste a drop."