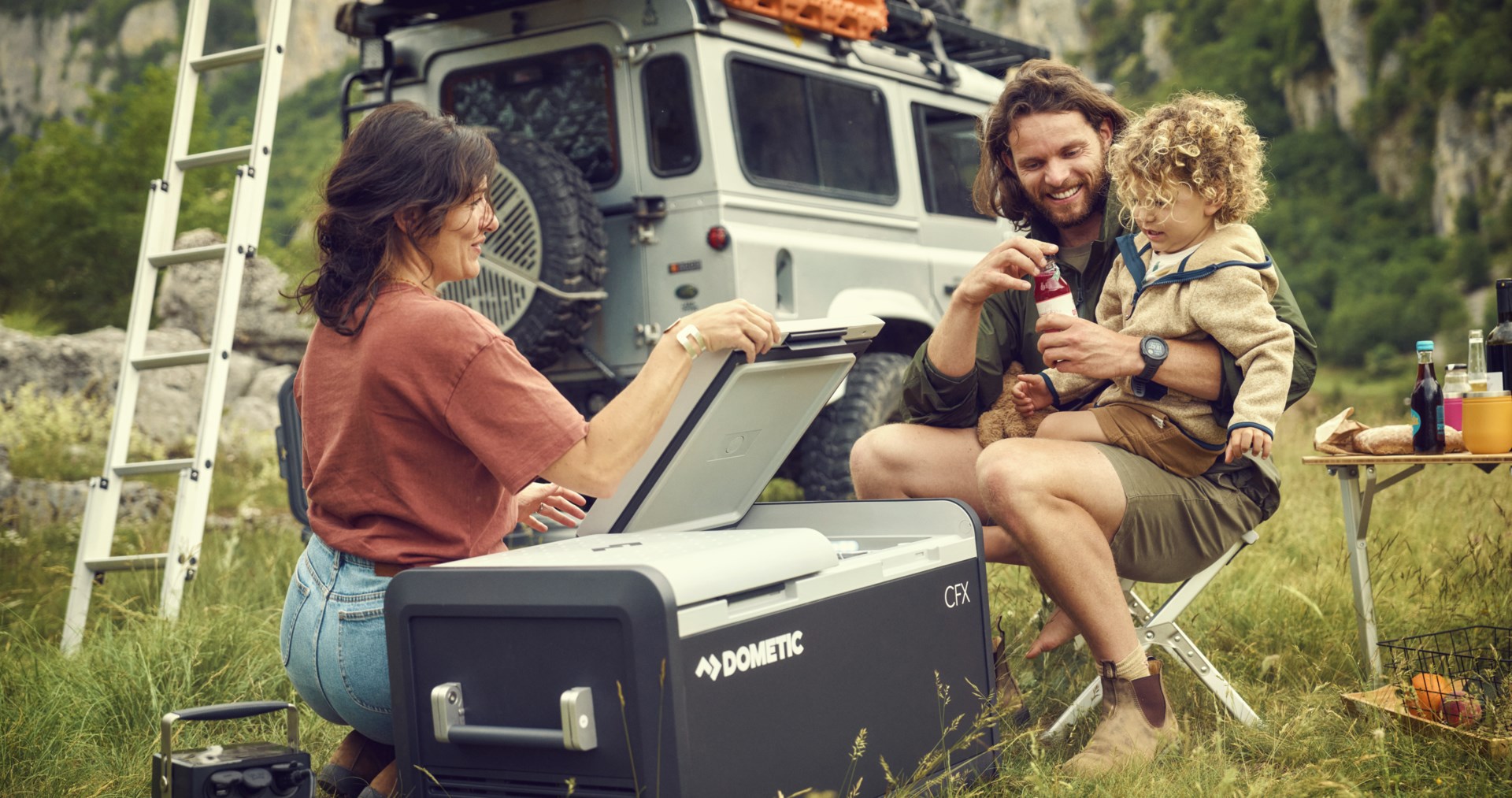 Sustainable Innovation
Innovation to tackle environmental challenges
Society is changing. We need industrial transformation to meet growing challenges. New ways of producing and using consumer goods require innovation and design that consider all aspects of sustainability.
Designing for Sustainability
Innovation for sustainability is an integrated approach at Dometic. We develop new products to meet demands for more sustainable materials, better energy performance and excellent durability. In our design and product development process, we consider the whole lifecycle, from material choice via production methods to user needs and demands. This means we are constantly improving our products, including using new, innovative materials, increasing repairability and improving energy efficiency.
Our durable products last longer. We want our products to follow you on outdoor experiences for years to come. That's why we make an effort to ensure they are sturdy and built with reliable functionality.
"We have been working to make our products more energy efficient for over 20 years to meet our customer expectations as well as sustainability demands. Products that are easy to repair and consume limited energy – that's what we strive for in our design process."
Anton Lundqvist, Chief Technology Officer, Dometic
Dometic develops innovative and high-quality mobile solar power solutions for the outdoor market. Products such as solar panels, charge controllers, power boxes, and various solar kits are high-quality and partly made with recycled materials.
Tents made from recycled materials
Dometic has introduced the new material WeatherShield REDUX. This lightweight polyester, made from 100% recycled plastic bottles with Global Recycled Standard certification is used in a wide range of new products.
Green Electricity in our factories
We develop our production methods to reduce climate impact. As of 2022 all factories in Europe are powered by renewable electricity which has lead to a 17% reduction* of CO2 emissions compared to 2020 and the share of renewable electricity the company uses reached 27%.
Read more
Sustainability at Dometic
A Sustainable Lifestyle
By enabling staycations and the exploration of local nature, Dometic empowers local and more sustainable
leisure activities.
Well-Being
By making the outdoors comfortable and accessible, Dometic inspires an active lifestyle and contributes to the well-being of more of us.