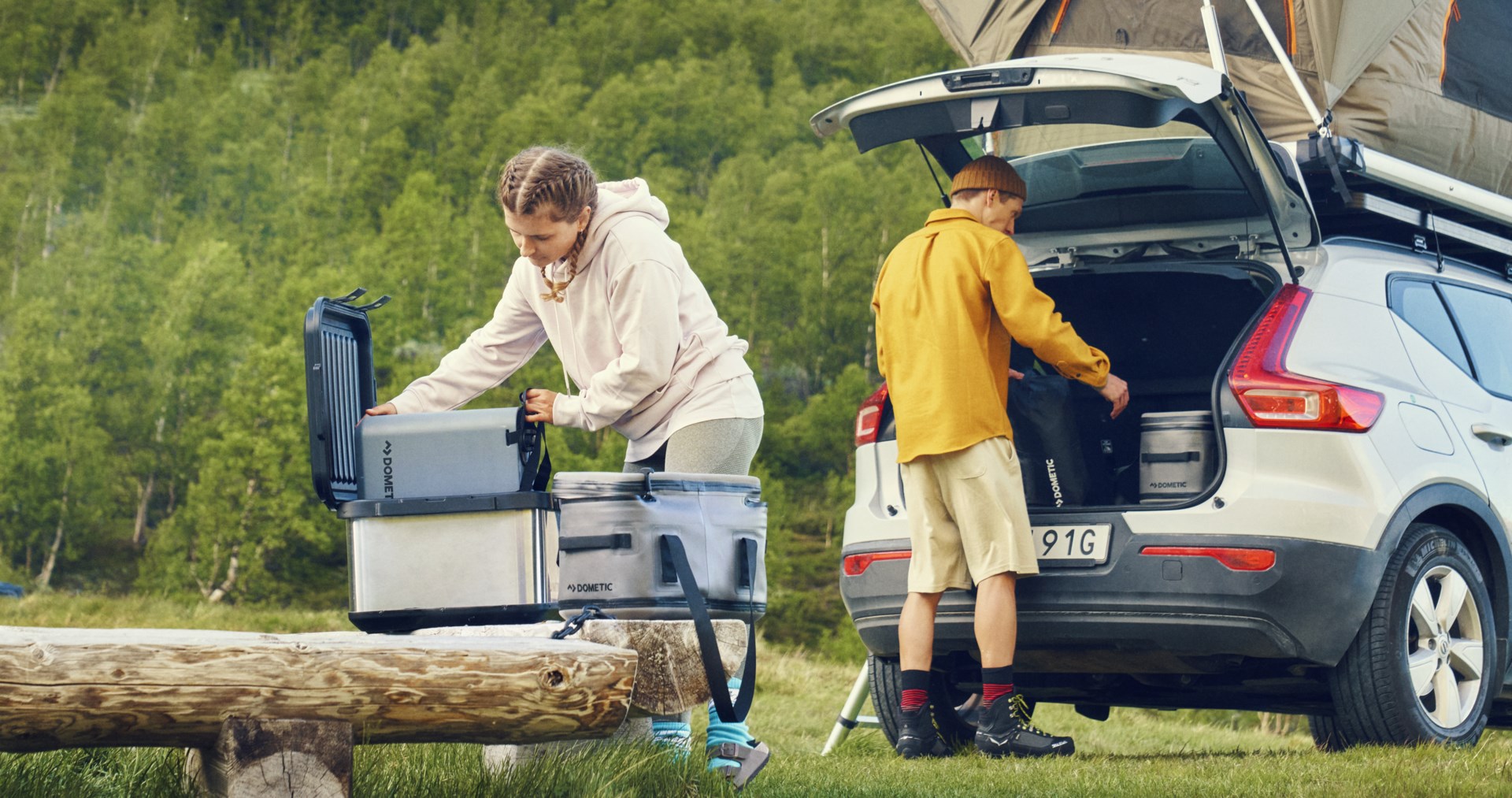 Stay organized. Go organized.
Explore our new line of modular hard and soft storage
Outdoor life. Organized.
Keep your equipment organized and easy to access with our modular Hard and Soft Storage. Forget haphazardly cramming kit onto shelves and into boxes, simply pack your gear into our Soft Storage and stack inside our 50L capacity Hard Storage. The flexible, portable storage system enables you to organize your gear by season or activity, then stack it and store efficiently. When adventure calls, load up your Hard Storage and manage your pack base weight before heading off into the outdoors.
Grab-and-GO Adventures
Dometic GO storage line
Prep, pack & Go
Dometic storage cleverly combines waterproof, dustproof Hard Storage with customizable Soft Storage. The modular design makes packing for every eventuality easy, swap-in and swap-out Soft Storage units to pack and organize in advance, ready for grab-and-go adventures in the outdoors.
Martijn van Strien
"I love the ruggedness of this hard storage, I use it to keep all by bicycle maintenance products so it gets tossed from garage to the back of our van & into dirty situations a lot. It's the perfect case to keep things safe and stored away neatly anywhere"
@fernwee.cc
"I use the Hard Storage to keep all my climbing gear in one place and it is perfect for the trips with our van!"
Stefano Ghisolfi, World Champion Climber @steghiso
Cooler on the GO
Perfect for keeping your food and drinks chilled for a weekend off-grid, these wipe-clean inserts separate your supplies from the rest of your gear - preventing food smells and leaks stopping you in your tracks.
Shop now