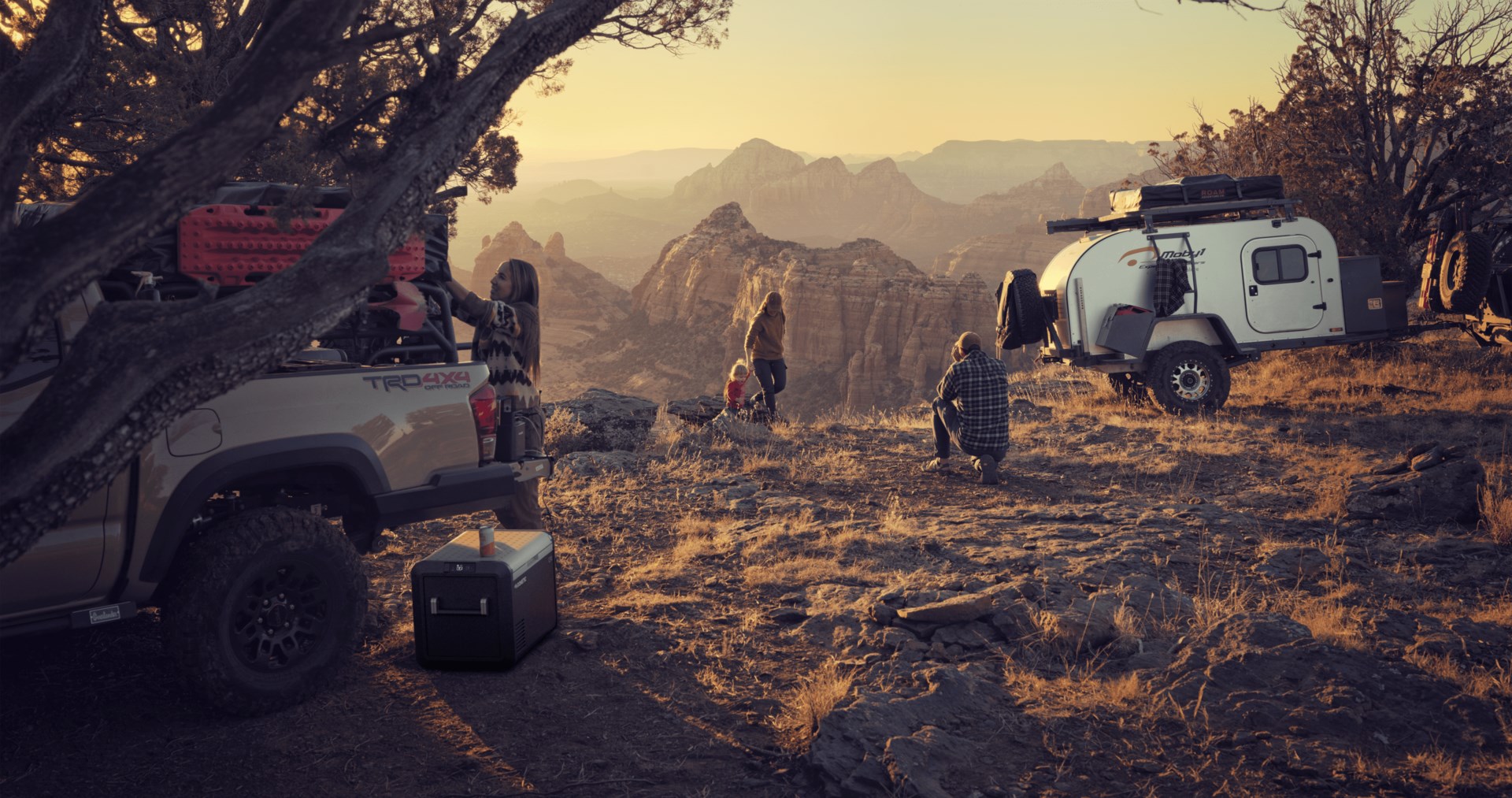 Mobile living made easy.
Compact solutions. Grand experiences.
Millions of people around the world use Dometic products. They are RV users, boat owners, campers. Lovers of the outdoor life. All part of a growing movement - a longing for freedom and adventure, a desire to explore the world and to stay away longer. We call it mobile living, and we create the building blocks for a lifestyle. Our mission is to make mobile living easy.
A global brand
Always close to you
Dometic is a global company with a long history in creating market-leading products for outdoor, home and professional use. We listen to all our customers no matter where they are, constantly exploring new opportunities to develop our products and solutions. With nearly 40,000 resellers and repair shops around the world, you can find us wherever you go.
Ecosystems for outdoor living
A one-stop shop for non-stop adventure
It should be easy to call the whole world your home. Even if you are far from anything you would normally call civilization. We offer smart and reliable products with outstanding design for every aspect of your days away. Cooking, keeping food fresh, personal hygiene, maintaining a pleasant temperature. And more. Live well – wherever, whenever.
We develop innovative products that have earned awards for their design and functionality. But the trust we earn from our customers is our greatest achievement. We believe that technology should never get in the way of human experiences. Our products enable you to experience more.
On a journey together
To a sustainable tomorrow
We are pioneers in mobile living and committed to driving sustainability in our field. It is a commitment that involves every part of our products' life cycles. From using energy-efficient production methods and recyclable materials, to enabling our customers to live sustainably on the road or on the waves – with smart, durable products that last longer.