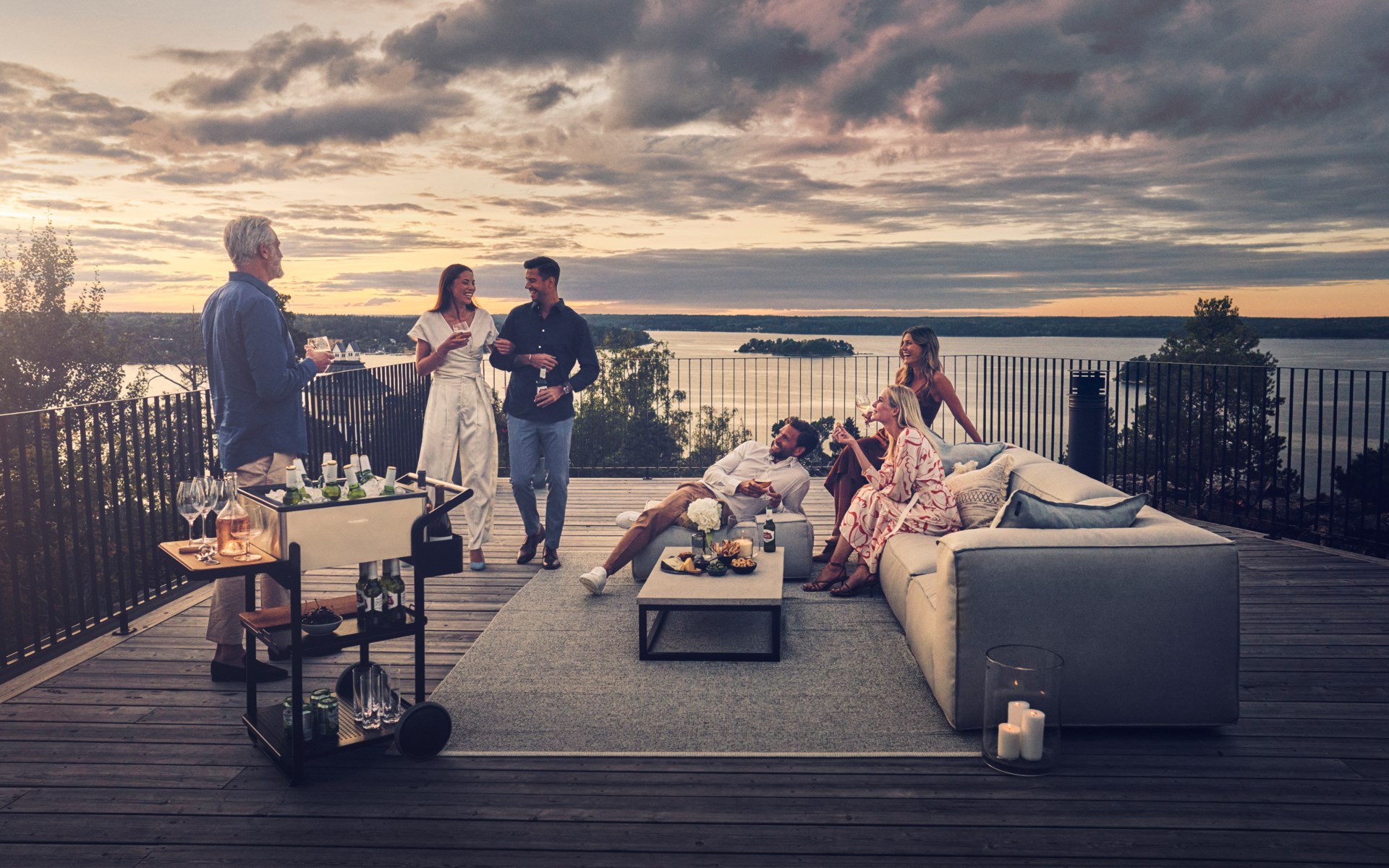 Bringing people together
Make the magic moments last longer
Spending quality time at home with family and friends is one of life's great pleasures. From the significant to the everyday, whatever the occasion, no matter how big or small the space, come rain or shine ­– you should be able to create a pleasant environment to celebrate life at home. It is in these moments where lifelong memories are made.
A global brand
Always close to you
Dometic is a global company with a long history in creating market-leading products for outdoor, home and professional use. We listen to all our customers no matter where they are, constantly exploring new opportunities to develop our products and solutions. With nearly 40,000 resellers and repair shops around the world, you can find us wherever you go.
Living spaces come alive
Open the door to new experiences
Our job is to make it easy to entertain in style without compromising functionality or convenience. We offer smart and reliable products with aspirational design that allow you to fully enjoy the moment. Like cooking a delicious meal, dining in good company, or sharing a quiet drink with a cherished friend under the stars.
Exceptional design
Award-winning home products and solutions
We develop innovative products that have earned awards for their design and functionality. But the trust we've earned from our customers is our greatest achievement. We believe that technology should never get in the way of human experiences. Our products stand out, but they always feel like a natural part of your home.
Sustainability first
Minimal environmental footprint
We are committed to driving sustainability in our field. It is a commitment that involves every part of our products' life cycles. From using energy-efficient production methods and recyclable materials, to enabling our customers to live sustainably in their own homes – with smart, durable products that last longer.